Illustration Friday: "Smelly"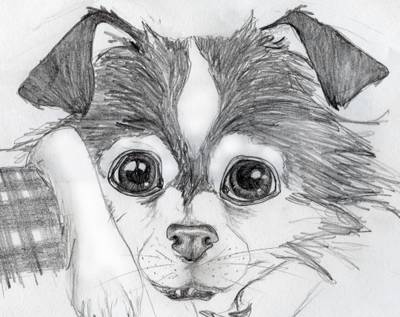 His Royal Stinkness
Now I know that most of you are wondering, "Amber, why have you posted a drawing of such a cute and fluffy dog for the smelly theme?" To which I reply, go smell the bottom of a restaurant's dumpster on a hot August afternoon. This is what our dear dog's breath smells like
all of the time!
I am amazed that such a belch of yuckiness wafts from his tiny mouth, and there is nothing that we can do about it...Trust me, we've tried!